Closet Organization - Here's What You Need To Know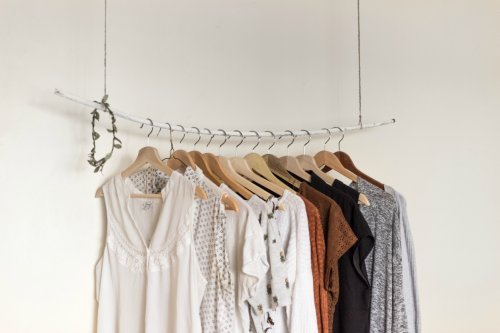 Does closet organization cross your mind along with a tight feeling in your stomach as you look at your jam-packed closet?
Is that a resounding YES!!?
Well don't worry about it - just close the closet door (-;
Ok - ok...This is not the time to be making jokes - open the closet door and let's get to work.
Now you should know that anything is commonly considered organized when it looks like everything has a correct order of placement. Also organizing often involves the development or introduction of customized or off-the-shelf organizing systems so you can find needed items in a minimal amount of time.
To get you to this stage - I'll show you a process which involves a minimum of three steps:
Step 1 - You will remove the items from your cluttered closet so as to visualize the total space available and to start fresh.


Step 2 - Sort the items into different piles. These piles may consist of any or all of the following: "keep", "throw", "donate", "sell", "fix/repair", and/or "give to friends. This is an important step - because it's up to you to make the final determination as to the status of any particular item. This is definitely not the time to be to sentimental.


Step 3 - You may introduce organizational products like bins, shelves, or filing systems. These can create a visually appealing area that is customized so that you can easily retrieve what you're looking for. And best of all - you can maintain the "system" with minimal effort.
Here is a bonus step for you...

Step 4 - Seek out some organizational techniques.
There are several popular television programs like Clean Sweep, Neat, Mission: Organization, Clean House, Life Laundry and NeatTV as well as magazines like Real Simple, and many articles that appear on a regular basis in a wide range of media.
Wait wait...
Here's another nugget for you...
It is important for you to part with unnecessary or unused items to enable you to achieve the goal of a simpler, less cluttered lifestyle.


You can start with closet organization...so get to work.
Sep 16, 19 02:01 AM

Use these family cleaning tips to get the help you need around the house.

Aug 05, 19 03:21 PM

Closet Organizing Tips - Here are the steps you should follow

Aug 03, 19 09:37 AM

Maximize your house cleaning effort with the 80-20 rule.