Carpet Cleaning Guide: Discover What It Takes To Keep Your Carpet Looking Good
Carpet cleaning was my obsession...
Once upon a time carpets ruled my home. Only the kitchen and the bathroom escaped my carpet frenzy.
I loved the way they the carpet felt under my bare feet...
...I loved the way they looked (when they were stain free and freshly vacuumed).
Now my love has waned. Maybe I just need a change...
...or maybe I'm tired of being nervous when someone is over for coffee...
...or maybe I just need new carpets.
Whatever the reason, the feeling is made worst with the carpet cleaning tasks that I have to perform regularly.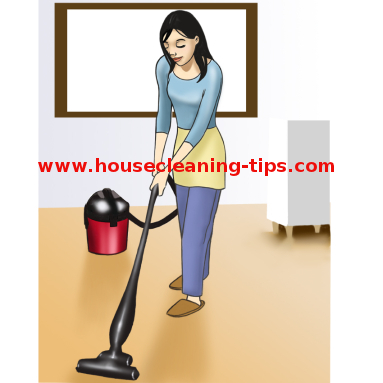 "Cleaning this carpet should be a part time job all on its own", I would say loudly in the hopes that a certain person would take a hint and maybe hire someone to do the dreaded task for me.
Alas, my wailing has fallen on deaf ears. So I continue my carpet maintenance regime to keep my carpet looking presentable and help it to last longer.
Maybe you're not like me.
Maybe you still totally love your carpets.
Or maybe you are like me and your love has waned.
Either way, as long as you have carpets adorning the floors of your home there are some cleaning duties that you can do on a regular basis to keep your carpet looking good.
* Vacuuming

* Cleaning up spills immediately

* Using dust mats at entrances to carpeted rooms
These are just some of the things you can do.
Below are some links which make up a carpet guide to help you maintain and care for your carpet.
The Carpet Cleaning Guide
5 Carpet Cleaning Tips
It is a fact. The longer spills remain on your carpet the harder it is to clean them. Deal with them as soon as possible before you're faced with irremovable stains. Read more...
Carpet Cleaning Advice and Cleaning Methods
Remember that they design carpets to hide dirt but that does not mean you only need to clean it when there are marks or stains. No matter what type of carpet you have, whether it is Berber or shag, regular vacuuming is required to remove surface dirt. Read more...
Carpet Stain Removal
There are different cleaning materials that you will need for different kinds of stains on your carpet. There are some stains that are tougher than others and you will have to use the perfect cleaning solutions in order to make your carpet look good again. Read more...
What About Carpet Steam Cleaning
If you are considering carpet steam cleaning as a way to make your carpets look fresh and new there are a few simple steps that you can use to help the process go smoothly. Read more...
How To Use A Commercial Carpet Cleaner
A commercial carpet cleaner is a great way to clean your carpets for a fraction of the price of hiring a company to provide the service. Read more...
Clean
: Carpet Cleaning Guide
Jul 01, 19 12:54 AM

Minimalism is not about depriving yourself or your family - it is about freeing your space of unused, unwanted and unloved things that steal your time and energy. And, for us here it is step 0 of crea…

Jun 26, 19 03:41 PM

House Cleaning Schedule: A Short Guide to Creating Your Own House Cleaning Schedule and Sticking to It

Jun 25, 19 02:16 AM

Get Advice and Tips on Cleaning Grout: Dirty, grimey grout can spoil the look of you tiles and an entire room. Learn the different ways to clean and protect the grout in your home.