Expand Your Storage Using Closet Organizers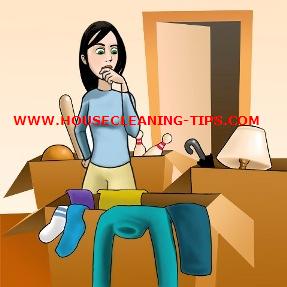 Closet organizers are the answer if it seems that you never have enough room for your clothes, shoes, hats and accessories in your closet.
These easy to install, pre-made shelving and storage units simply fit into your existing closet space to make it much more efficient as a storage area.
Closet organizers can be wood, metal, wire or plastic or a combination of all the materials.
The varieties that are purchased to fit standard closets are often very reasonably priced while the custom designed models are more expensive.
To decide on the correct combination of organizers for your needs - it is first important to consider what items you store in your closet and what items you wish you could get into your closet.
Generally most people will want to store items that are folded, shoes, accessories, hanging items and possibly items in drawers or bins.
The amount or number of these items will determine how much of your closet should be dedicate to that particular storage style. For example, if you fold your sweaters and shirts, and only hang trousers or skirts and jackets - you would need to provide some shelving and some hanging space based on the number of each type of item you had.
The basic components of closet organizers include:
Shoe racks - These can be either hanging or free standing in the bottom of a closet.

The free-standing ones are often useful. This is because they can be designed to be as long as your closet but only two or three sections high, so they do not interfere with hanging items, even dresses or trousers.

Shoe racks can also be designed to hang on a rod, and these are usually long and narrow, and may be wonderful if you only plan on keeping 10 or so pairs of shoes in the closet. Some shoe racks use a bin system while others are open to the front.

Closet Doublers - These rods hang off the top rod to provide additional hanger space under the first rod of clothes.

If you hand a lot of shirts, sweaters, skirts or folded pants these closet doublers are great for increasing your hanger space in the closet.

These items cannot be used for full-length dresses, as they will not allow enough space for the dress to hang properly. Most closet doublers come in various lengths so it is easy to have half the original rod doubled and leave the rest for longer garments.

Shelving units - Often additional shelves that are wire that stand on the currently installed shelves serve to double your storage.

Some shelving units may also be mounted directly to the wall by the use of metal brackets.

Bins - Bins can be interlocking or stand alone, or can be contained with free standing or wall mounted cabinets.

Clear bins are a great way to store accessories such as belts, scarves, purses or other items.
By combining the various closet organizers you can truly expand your closet space using exactly the components that you need the most.
There are also tie racks, drawers, shelf liners and dress bags that can be used in conjunction with the closet organizers.
Related Articles
Make The Most Of Closet Shelving.
Use Drawer Organizers To Tame Messy Drawers.
Sep 16, 19 02:01 AM

Use these family cleaning tips to get the help you need around the house.

Aug 05, 19 03:21 PM

Closet Organizing Tips - Here are the steps you should follow

Aug 03, 19 09:37 AM

Maximize your house cleaning effort with the 80-20 rule.